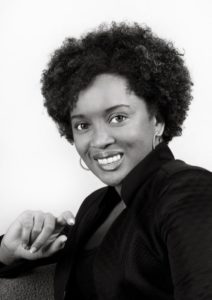 There is a face behind every company, idea, or business concept. Every business owner or prospective entrepreneur wants to immediately convey their professionalism, talents, and capabilities in a way that communicates they are an expert in their field.
Today's tech savvy, web-centric, competitive marketplace demands you have branded yourself and your team with imagery designed to create an effective visual marketing tool that will help you stand out from the crowd and attract new opportunities.
A professionally taken headshot shows people that you care about the details in your own organization, and can create a first impression that you will show the same level of dedication and commitment to your prospective clients.
We have to face the fact that people tend to do business with those they know, like, and trust.
Having a truly professional headshot that captures the real you can make people feel as though they know you even before you have ever met. It can be a powerful tool for making people remember you while instilling confidence in your organization.
The more professional, yet approachable
your headshot is, the more likely people will reach out to ask you about you, your business, and your products. When people reach out to you, that's a hot lead you cannot undervalue!
When you're ready for a headshot to take your organization to the next level, Magic Glamour Photography will take you there. With over 20 years of professional experience, Maynard Manzano will help you create a vision that captures the values and professionalism of you and your organization.
Our individually tailored sessions will include multiple wardrobe changes, creative posing, a variety of different backdrops, and our award winning digital re-touch to ensure your finished portraits make you stand out from your competitors.
Conveniently located just minutes outside of Washington, DC, Magic Glamour will deliver amazing corporate photography at incredible prices guaranteed to help every individual or organization succeed.
To learn more about our products and services, call or come by the studio for a free consultation to evaluate our full portfolio and see how Magic Glamour Photography can help take you to the next level.
Maynard Manzano
Magic Glamour Photography
3311 Toledo Terrace, Suite B202
Hyattsville, MD 20782
(301) 559-3900
www.magicglamour.com