Magic Glamour Photography Story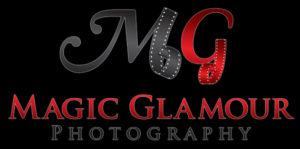 Magic Glamour or MG Photography evolved from a branch of traveling glamour photography in the early nineties.
Maynard Manzano was hired by American Glamour in 1992 shortly after finishing his studies in professional photography at the Washington School of Photography in Bethesda, Maryland.
The company traveled to small towns throughout the East coast from Tennessee to Massachusetts. The company closed its traveling rigs in 1994. Soon after, Mr Manzano established his company, Manzano Enterprises d.ba Magic Glamour. After traveling for a number of years experiencing the effects of growth, positive and negative, in 1996 Magic Glamour established a studio in East Point Mall in Baltimore. The studio served the Baltimore community for three years. A study of demographics indicated that Magic Glamour would benefit by a move to an area better able to support its services. Accordingly it relocated in September, 1998 to The Forestville Mall (formerly knows as The Forest Village Park Mall), as a temporary tenant.
Initially, the main focus of the studio was glamour photography, a very popular service across the U.S. at that time. As social and demographic trends changed Magic Glamour expanded itself as a full service studio, placing an emphasis on family and high school senior photography. New services, such as computer graphics, copy and restoration services. Since 2013 we relocated our studio to Hayttsville, Maryland, servicing the greater Washington metropolitan area.